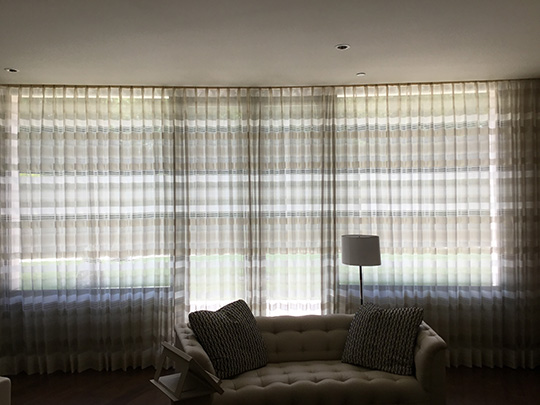 Sheer Drapes on a Curve
These drapes allow light to softly filter in and provide privacy in the daytime.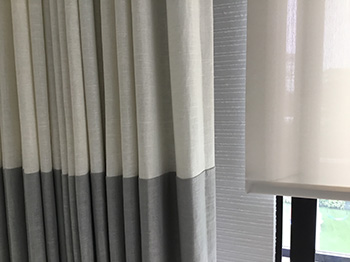 So Many Fabric Options to Control Light
Drapes provide a soft and stylish option to light control. The can stack to one side or meet in the middle. They can be lined or unlined. They can be single or dual and of course, you can choose from our many fabrics or bring your own. They have always provide warmth, softness, color, sound dampening and of course style. They can also be manual or motorized control.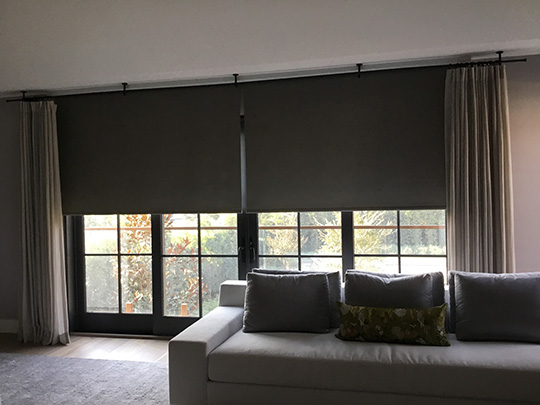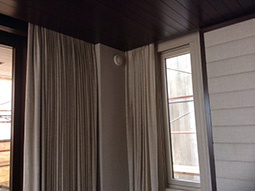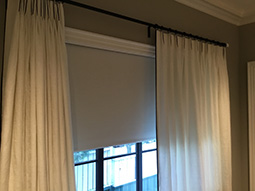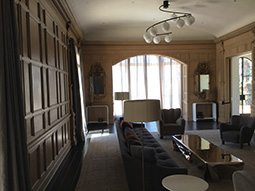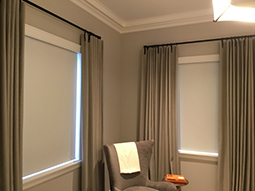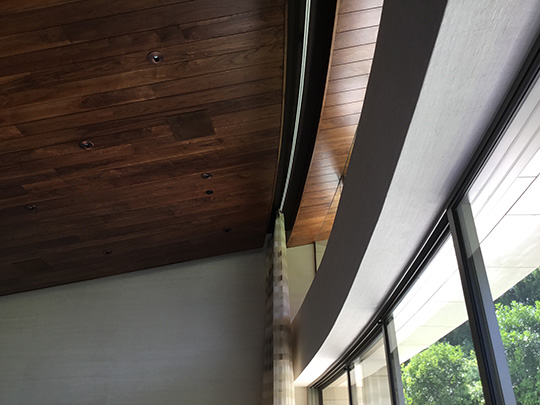 Hide Your Tracks… Bend Them… or Both
On the left we show a curved sheer split stack, almost 16' tall. Below right is a dual, bent track, for the lower left design, which is also recessed, into a pockets for hiding, when opened. Not only is the track recessed, but the fabric recesses too to maximize light control.