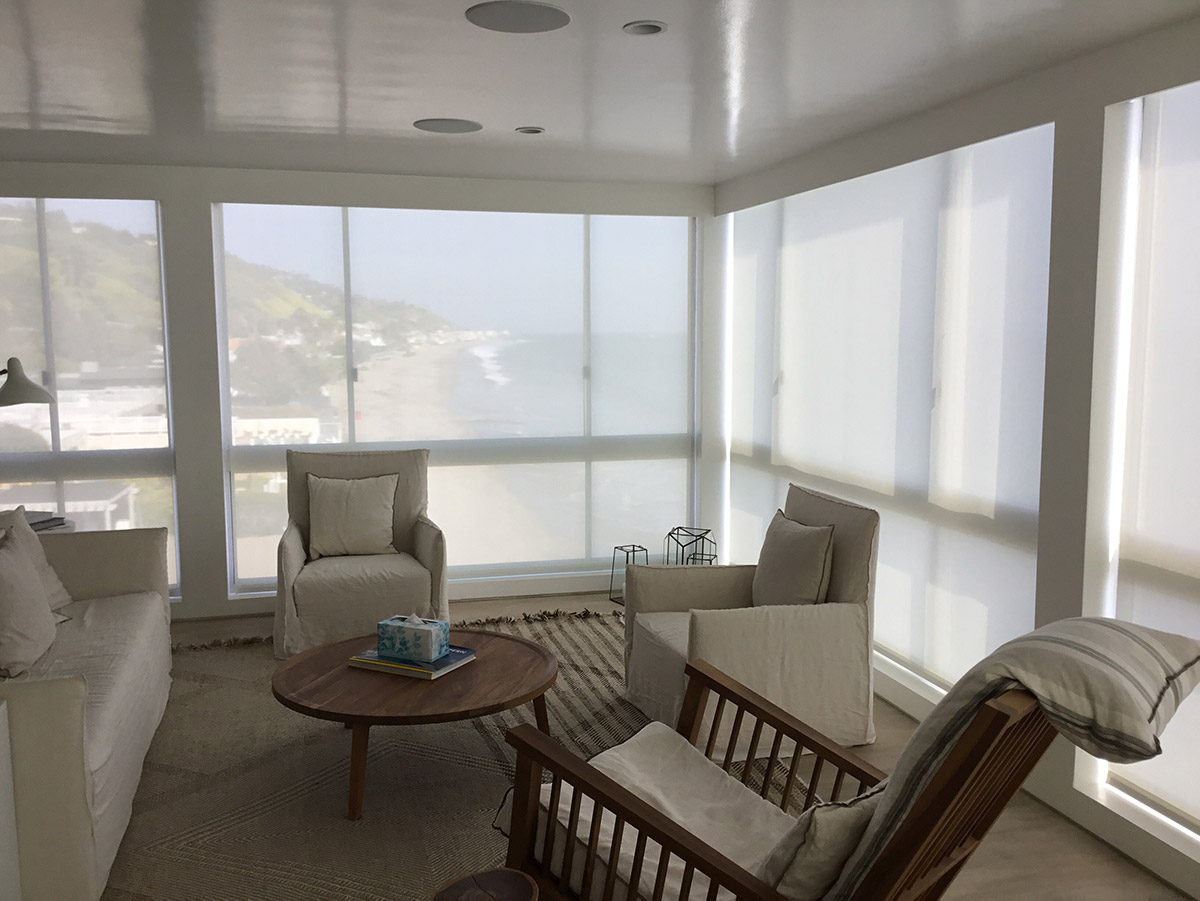 Our roller shades provide many valuable features.
We can control glare, heat gain, privacy or room darkening while making a space more comfortable. Ask about color and design options. We have over 600 fabric choices.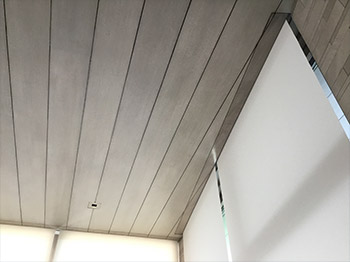 Our custom options are second to none.
We design and install our own pockets. This allows us to provide unique solutions to meet our clients' needs. Our hidden pockets are the most popular.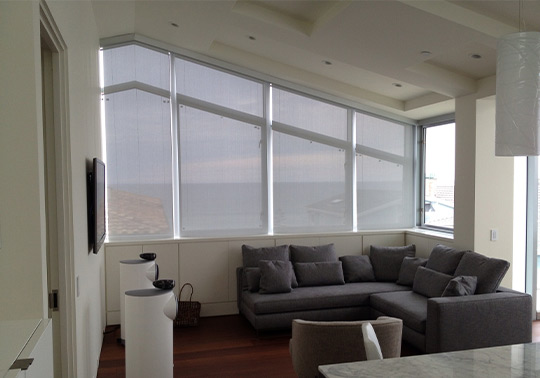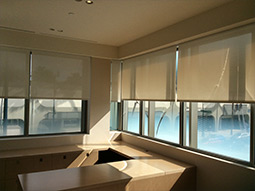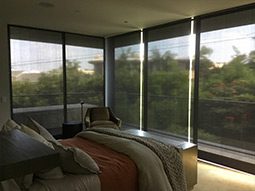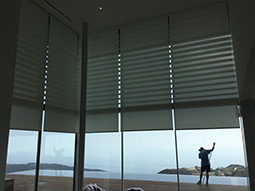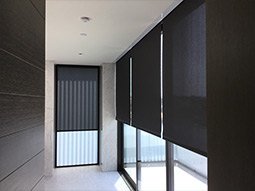 Ready to transform your living space with a custom roller shade installation?
310-828-7998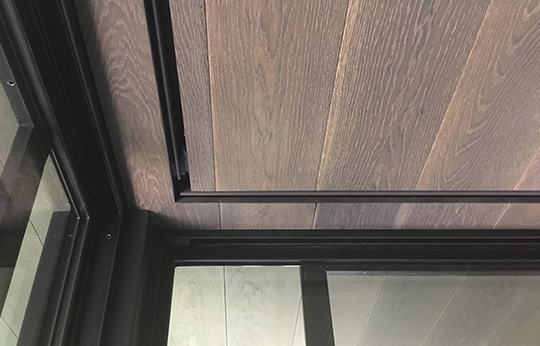 Hidden shades disappear into the ceiling.
Here we have a unique corner condition combined with a T&G ceiling. Corners are the biggest challenge, usually. We can also do dual shades in a pocket and on the left we show the design and finish of the hidden pocket.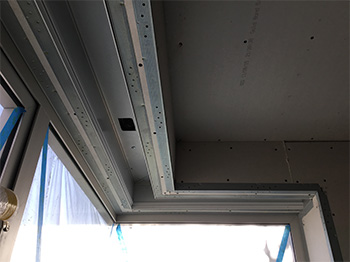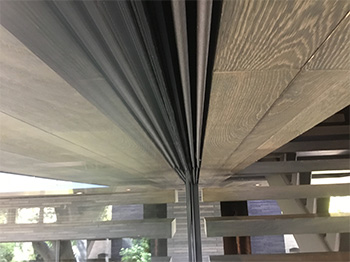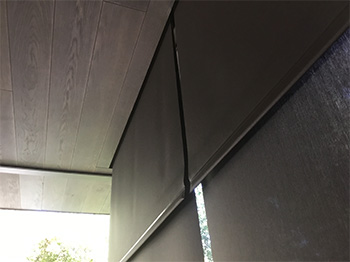 Mixing shades and fabrics can be fun.
Here we have rollers hidden in a jamb detail. This is very difficult to execute but beautiful and clean in person. The our designer added drapes or roman shades to finish off the room darkening roller shades.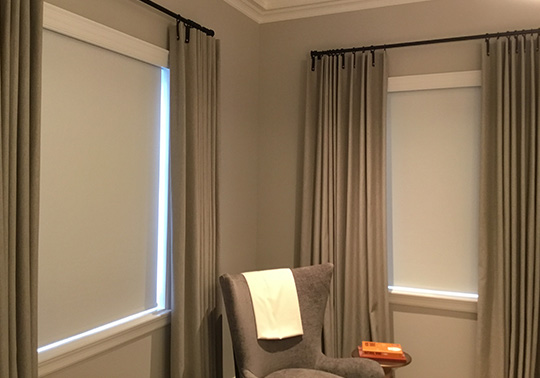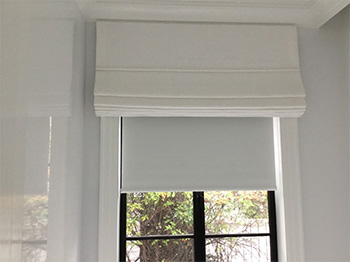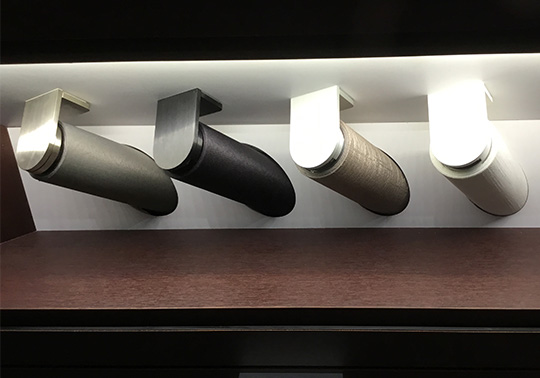 Palladiom Shading System: Technology meets sophistication.
With groundbreaking technology and whisper-quiet performance, these shades have been created for the most sophisticated homes. The unibody aluminum brackets are meticulously hand-finished and are robust enough to support a 12-foot-by-12-foot shade with a remarkably slim 3-inch profile. They're also available in a variety of finishes and blend into any architectural style seamlessly. They're designed for exposed applications – to be installed without a fascia, pocket, or recess – and look beautiful from every angle.
Let Bay Shades bring elegance and performance to your custom shading solution.
310-828-7998