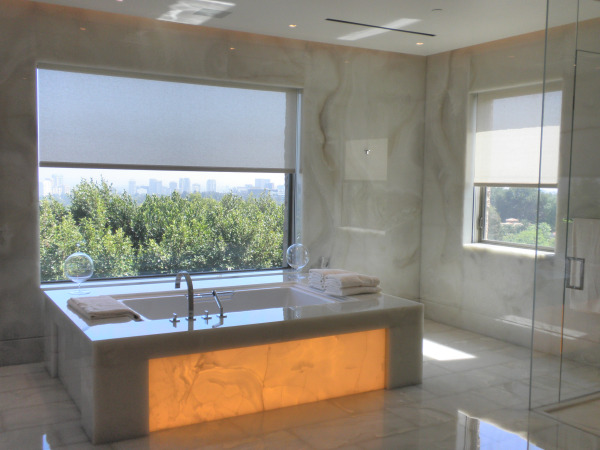 My mission is to demistify the details of motorized shading systems. Rolling shades come in 4 opacities; sheer, semi sheer, semi-opaque and opaque.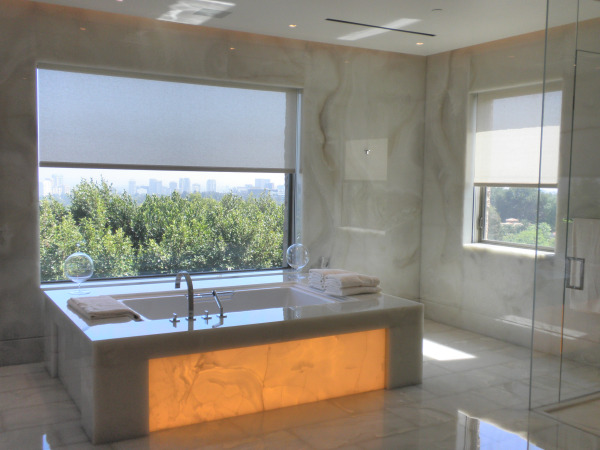 They can be inside or outside mounted on an opening. My most common work, involves putting a pocket in a ceiling, a soffit or otherwise hiding it from view. The shade then seems to come from nowhere and dissappears when not in use. We use a wall mounted valance, usually aluminum 3″ or 4″ square, but it can also be made from a fabric or nice crown moulding. This is easiest with manual shades. but with motorized shades, we need to be mindful of the power and communication to the shade. 5 x 5 pocket enables us to hide our rolling shade and make the power connection from inside the pocket.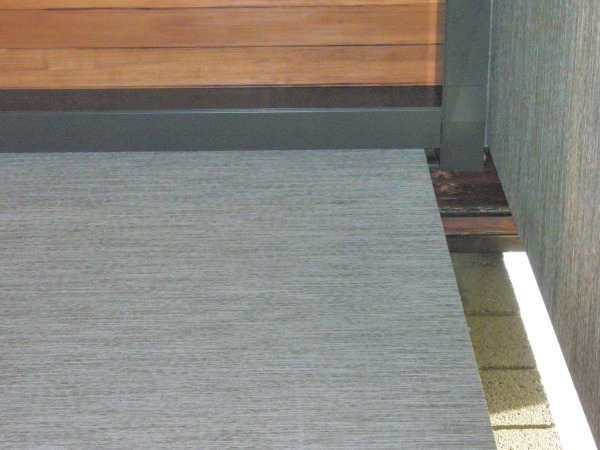 This requires careful planning with the electrician and general contractor with various pocket sizes from 3 1/2 x 3 1/2, to 5 x 5 to 7 x 9 for dual shades and slightly larger for triple shades. This is a bug screen, a solar shade and room darkening shade in the same opening. I would say each home is slightly differnet and so the pockets need to be planned early, to make sure the design meets the look and feel desired, and gives the needed results, in terms of light control, beauty and function. We also work with client built pockets, and use flap and hanger hardware, to close the opening, so as to hide the roll.
This is similar to a drape pocket in terms of hidding the shade. Sometimes we use side channel, when the design demands light or bug sontrol. To further complicate our job usually they want thses to be hidden. Fortunately, we have done this many times, and can be very helpful helping designing a system that has a clean and uncluttered look modern design seems to demand. Below is a motorized insect screen in a soffit.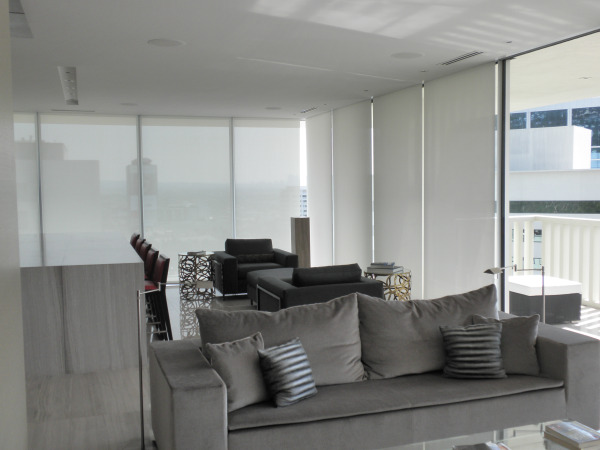 Call our office to discuss your needs, at 310 828 7998 and ask for Greg or contact us here greg@bayscreensinc.com
Let Bay Shades bring elegance and performance to your custom shading solution.
310-828-7998