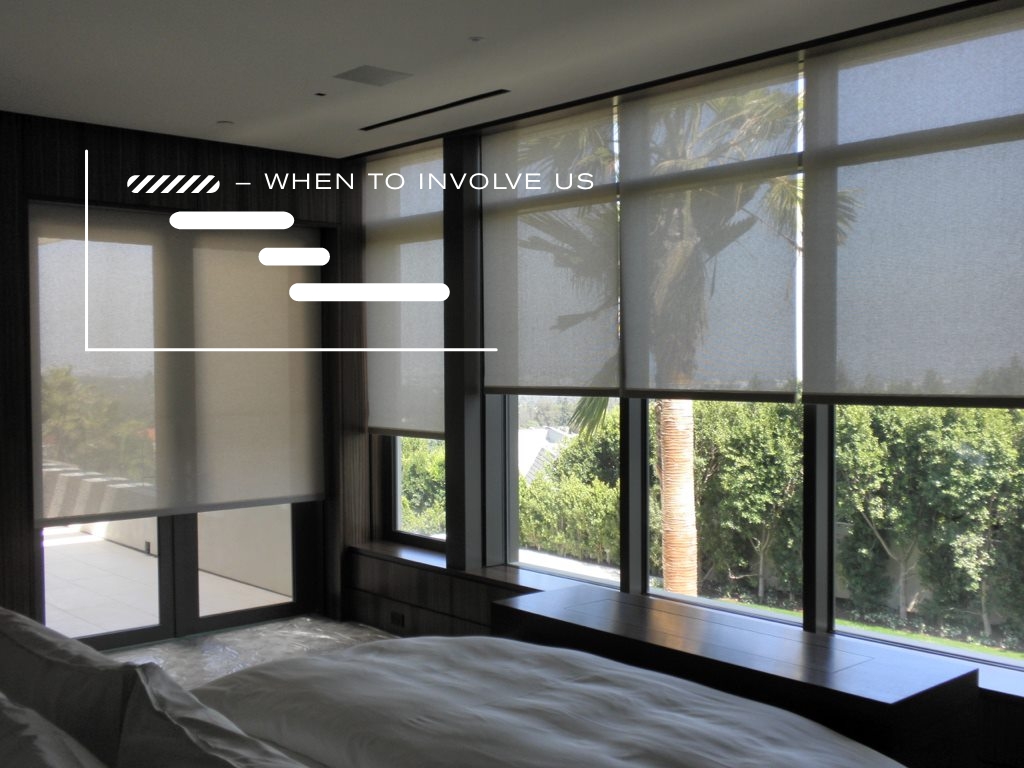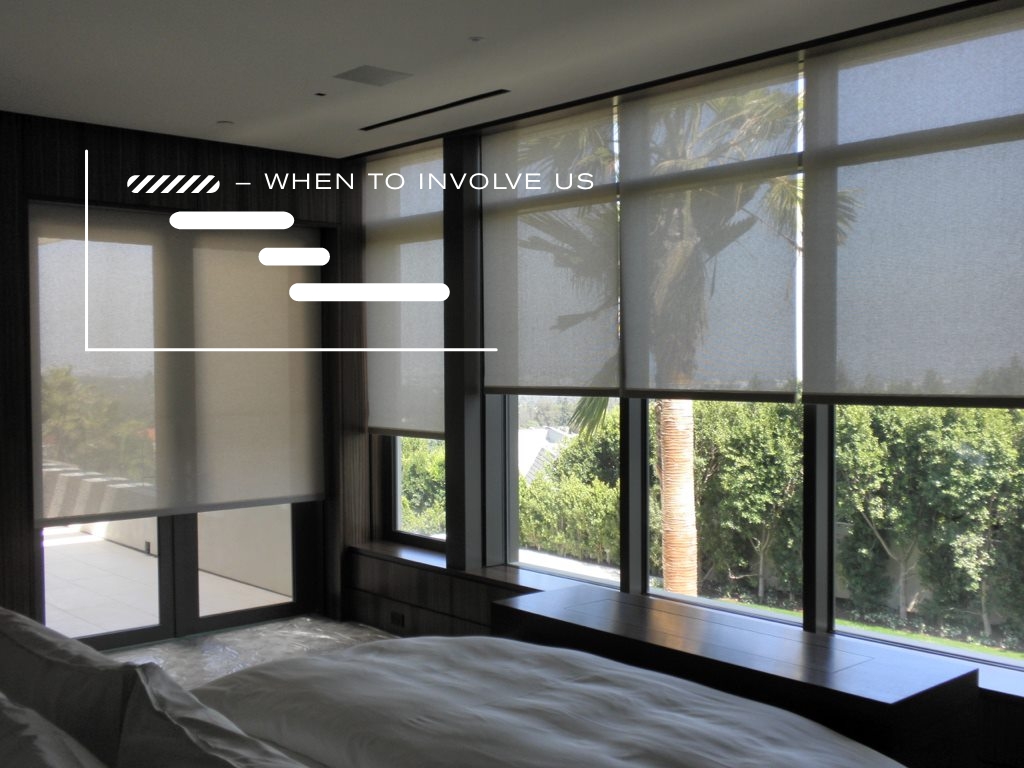 It's not unusual for a builder or architect to contact Bay Shades and request a cost estimate to install window treatments for one of their clients.
In fact, that's how the vast majority of our project engagements begin. And while we're always grateful for these opportunities, it can be frustrating when we're not able to bring our full range of expertise to a project.
Beyond the installation expertise, craftsmanship, and problem-solving skills that we bring to every project, our team members also excel at providing advisory services during the earliest stages of project planning.
We're skilled at helping homeowners budget, design, engineer, lay out, and operate a custom system that aligns with their goals, aesthetic preferences, and daily lifestyle. We also enjoy educating homeowners on how to take full advantage of exterior views while controlling exposure to excess sunlight.
Because window coverings are our full-time focus, we're knowledgeable of the latest products and innovations. And we understand the importance of keeping it simple for homeowners to operate these systems on a daily basis.
The best part of it all is that we don't charge additional fees for any of these services. Our sole purpose is to be as helpful as possible to our clients so that we earn their loyalty and repeat business.
Ultimately, we want to be a valued—and valuable—partner that helps enhance the services that builders, architects, and designers deliver to their clients.
It's a mindset that distinguishes Bay Shades from other window-covering providers.
We look forward to partnering with you soon.