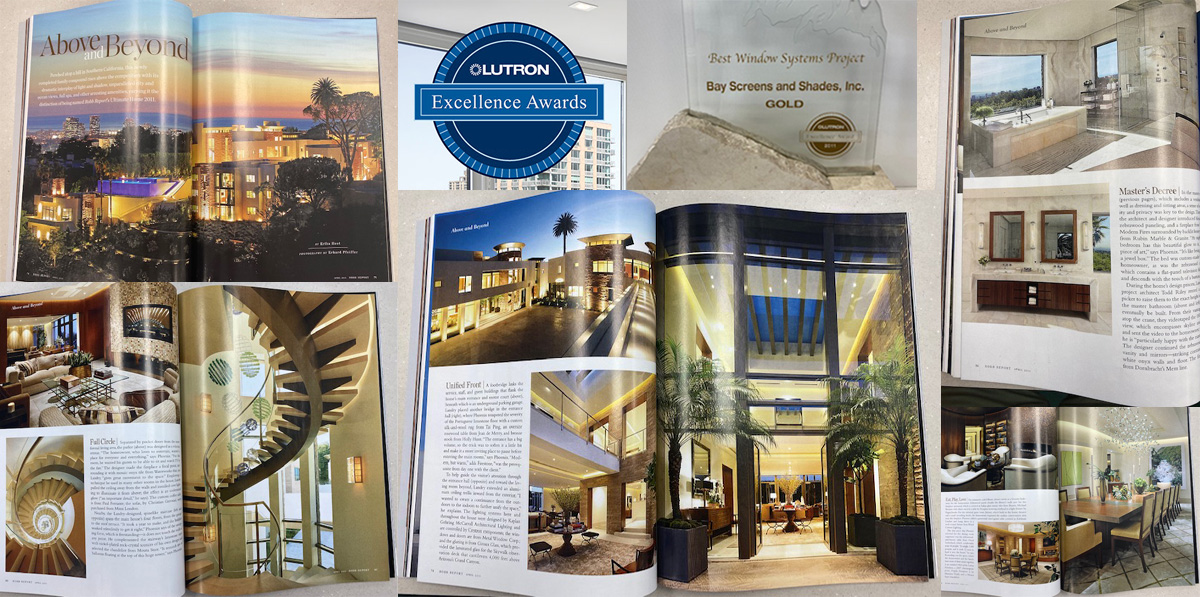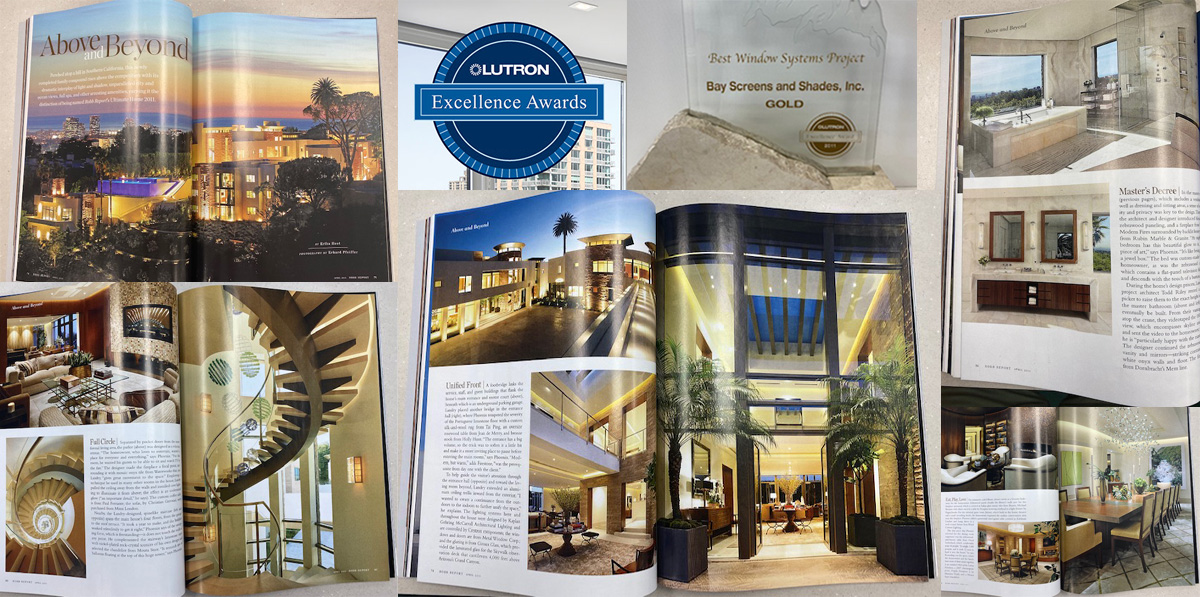 Each year, Lutron Electronics sponsors its Excellence Awards competition globally to recognize exceptional projects that integrate various Lutron lighting control and window systems.
This annual program showcases expertly planned and installed lighting and shading control solutions across several categories.
In 2011, Bay Shades earned a Gold Award in the "Best Window Systems Project" category for our work on the Nimes Road home project in the Bel Air neighborhood. Encompassing four separate structures, this one-of-a-kind project required early, ongoing collaboration with Landry Design Group and Peter McCoy Construction. 
Our project involvement began when Sun Electric asked Bay Shades to integrate dual shades and insect screens in about 60 locations throughout the home. It was the first time our team had ever been enlisted to design for triple shades, but we were up for the challenge.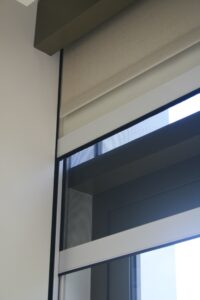 The project scope was vast: single doors, dual swinging doors, various window systems, and skylights across four different buildings. In total, the job required more than 270 Lutron QED drives, coupled shades, dual rollers, triple shades, blackout side channels, bug side channels, and recessed skylights. 
Throughout the three-year project, our team encountered—and overcame—a series of challenges and complications. 
During a full site mock-up of a window and door system, we encountered several issues with the originally specified insect screens, including excess noise, the need for separate controls, and a large head box and side channels. We solved these issues by assembling a custom motorized Lutron insect screen system.
We also worked closely with the Lutron engineering team to source and test a linen-like solar fabric that provided the performance and stability required by the designer and homeowner.
Another unique challenge involved working within the space constraints of the custom marble valances in two master bedrooms.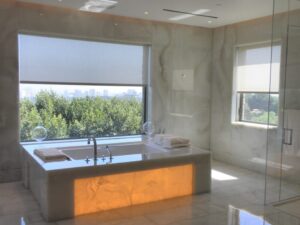 We successfully resolved every issue through ingenuity, transparency, and close collaboration with all stakeholders. 
Thanks to clever programming by Sun Electric and Roberts Home Audio Video, each section of the house can be controlled individually, while the master bedroom controls can operate everything on the property.
 
And the entire system had to be intuitive so it could be easily operated by all of the home's occupants, including a large number of international guests whose primary language isn't English.
Ultimately, we designed a one-of-a-kind motorized shade system that combines beauty, functionality, and convenience. Not only is it simple and quiet to operate, but it also accommodates the client's unique lifestyle needs, including a preference for complete darkness on the upper level of the main house to facilitate his daytime sleep schedule.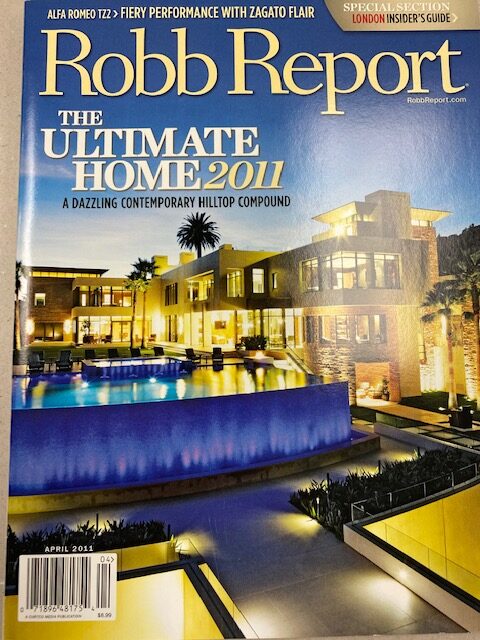 The Nimes Road project also earned recognition by The Robb Report as "House of the Year" and was featured as the cover story in the magazine's April 2011 issue. 
While not every job is as complex and groundbreaking as this residence, all Bay Shades projects benefit from the same expertise, craftsmanship, product knowledge, problem-solving skills, and tireless commitment to professionalism and client service.
Let Bay Shades bring elegance and performance to your custom shading solution.
310-828-7998