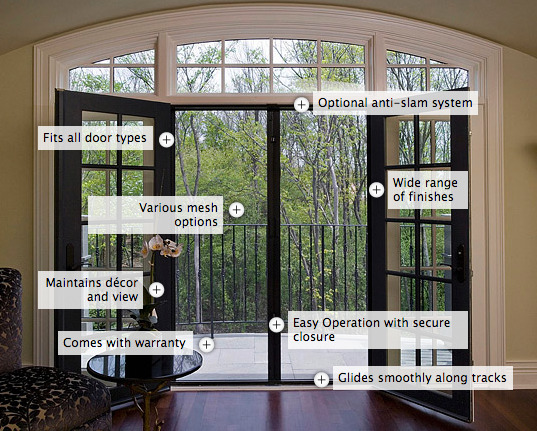 Retractable Door Screens are integrated with Latch & Release handle making it easy to use, quiet to operate and secure from unintended openings. Screen doors provides superior insect protection and enhanced natural ventilation for your home while maintaining your view and décor.
Retractable screen doors fits all door types including in-swing, out-swing, single, double and patio slider doors. Our wide range of color and finish choices allow the screen door to blend seamlessly with your doorways. Improve indoor air quality, enhance home functionality and reduce cooling costs.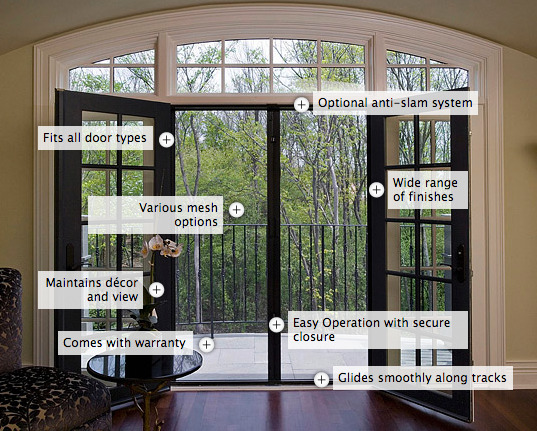 Maximum sizes are determined by the height and width ratio. For specific questions and inquires regarding maximum width and heights, please contact our expects today or use the below chart as a reference.




Let Bay Shades bring elegance and performance to your custom shading solution.
310-828-7998