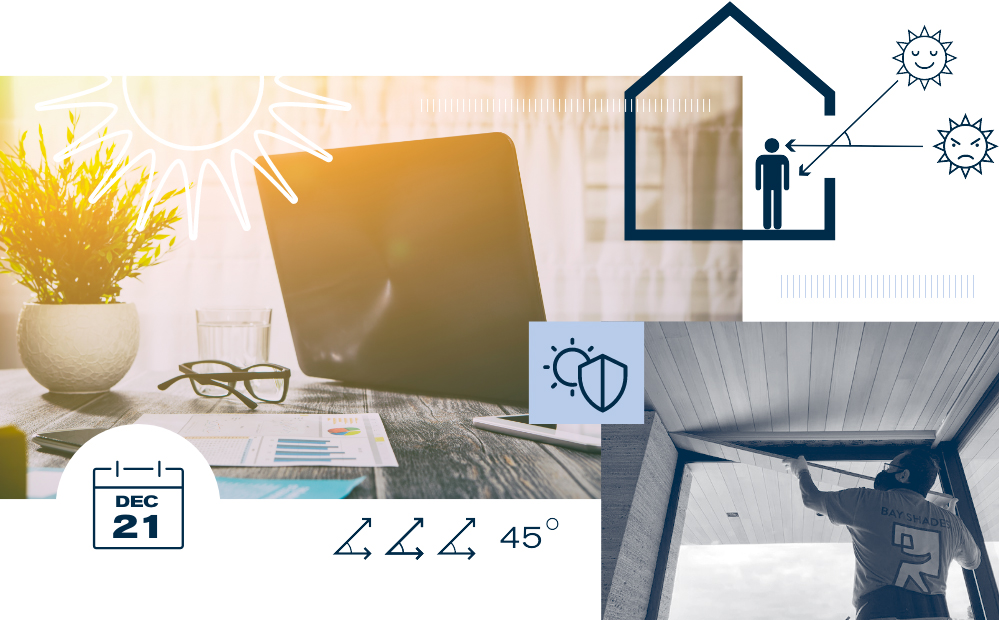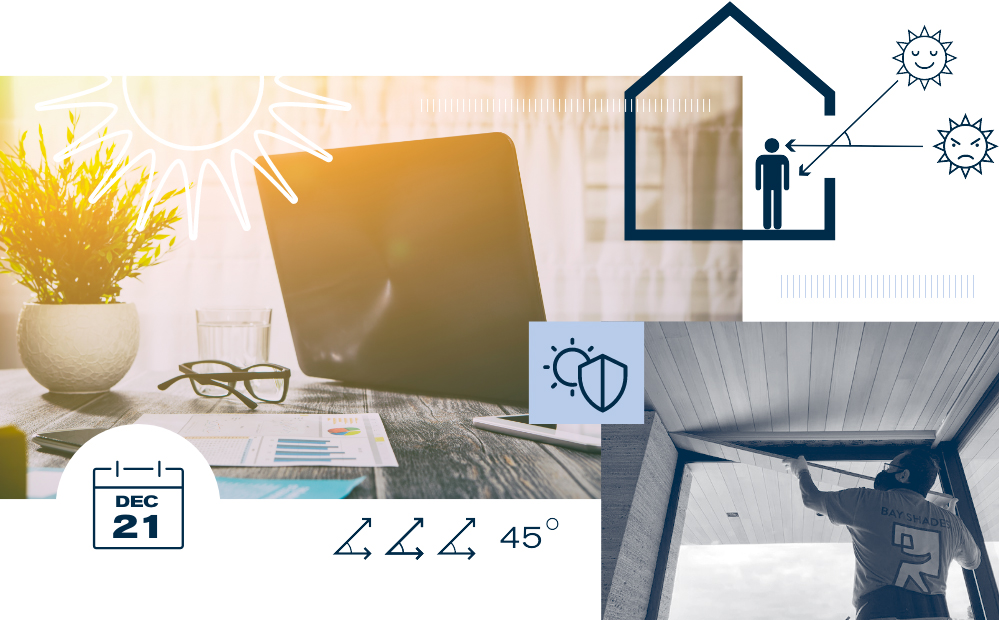 For most homeowners, sunlight can be both a welcome companion and an annoying adversary. The comforting rays that gently stream into the living room on a May afternoon often turn into a harsh, damaging nemesis a few months later.
That's because the sun's altitude shifts about 45 degrees between the summer solstice (June 21) and winter solstice (December 21). The winter solstice is also the shortest day of the year, providing less than 10 hours of daylight in the southern California region.
Throughout the winter season, the sun's lower altitude causes natural light to hit the Earth at an angle that seems to aim squarely for your eyes. This shift is most noticeable in rooms with south- and southeast-facing windows.
Depending on a home's orientation and positioning of glass, homeowners may need to proactively control sunlight exposure to maximize comfort and minimize damage to fabrics, flooring, and furniture.
It's not unusual for a brand-new homeowner to initially decide against covering certain windows, only to discover that shades or blinds are a necessity several months later.
Controlling sunlight can be especially tricky because of the large expanses of glass in today's modern homes. While glass walls and floor-to-ceiling windows offer breathtaking views and convenient access to the landscape, they can also invite unwelcome glare and heat. Even large roof overhangs can't fully protect a home's interior spaces — especially when the sun is low in the sky during the winter season.
And sunlight is a costly foe. UV rays can ruin furniture and finishes as colors fade, wood is discolored, and carpet fibers are damaged. Photographs and art, in particular, are highly sensitive to sun damage and should be given special attention.
Thankfully, homeowners have a wide variety of shade and blind options that are stylish, easy to operate, and unobtrusive.
These window coverings can completely disappear into the ceiling when they're open so that nothing distracts from the extraordinary southern California views. To achieve this aesthetic, the Bay Shades team builds customized pockets into the ceiling to accommodate each window treatment.
Today's motorized shades and blinds also provide homeowners with the ultimate in convenience and control. At the touch of a button, homeowners can raise and lower the wallcoverings to effectively harness sunlight and defend against overexposure. These controls can be operated by a simple keypad on the wall or connected to a sophisticated smart home system, which can program operations to the clock for automated scenes.
Our team is often engaged at the earliest stages of home construction projects to help solve challenges with space limitations and other design complexities. But even when we're called in to help address a problem that wasn't previously anticipated, Bay Shades is skilled at helping homeowners resolve these issues quickly and effectively.
Controlling sunlight in all seasons is both an art and a science. And Bay Shades has the knowledge, expertise, and hands-on experience to simplify the process for homeowners and the entire homebuilding team.
Let Bay Shades bring elegance and performance to your custom shading solution.
310-828-7998